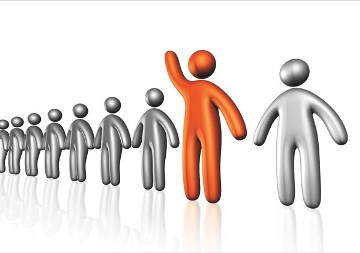 Dakota County, Minnesota
This County is part of
The MNGenWeb And The USGenWeb Project
Look-Up Volunteers

Please be specific in your look-up requests and limit your requests to only 1 or 2 names at a time,
and be kind, please thank our Volunteers for their willingness to participate.

Item / Type of Data
Volunteer

Year




Added

Checked

Will do Death and Burial lookups in

Dakota County

.

Randy McCarthy
2015
2017

Books & Interments:

Dalby Database

(off site)

by John Dalby. Includes 8,559 names from

History of Dakota & Goodhue Counties

, Franklin Curtiss-Wedge, Chicago, HC Cooper Jr. & Co., 1910 (2 volumes), 3,073 names from

Dakota County Plat

, 1896 and over 48,000 interments in 55 of 75+ cemeteries in Dakota County.
Dakota County Historical Society (off-site) also has a copy of the index.

Dalby Database

(off site)

2003
2021


History of

Early Dakota

County and the City of

Hastings

: Including the Explorers and Pioneers of Minnesota by Edward D. Neill. North Star Publishing Co. Mpls., Mn. 1882.

John Dalby
2005
2017

I am the Cemeterian for the St. Joseph's

Miesville

Catholic cemetery. I have all the data on a database, and would be willing to do lookups for anyone whose research leads them to us. I also have a lot of genealogy for this community.

Rebecca Susag
2004
2009

Can go do lookups at St. Mary's in

New Trier

.

Rebecca Susag
2004
2009

Book:

West St. Paul Centennial

1889-1989 : The History of West St. Paul, Minnesota

by Lois A Glewwe

Chuck Dosh
2003
2009
Archival Newspapers: Historical and Current [Obits, Vital Records]
Sub Database Access: Newspapers.com / My Heritage / Heritage Quest / Fold3 / Historic Map Works / Civil War: Reports of Union Army Generals
Martha Graham
2017
Updated:
Aug 2021

Dakota
County Coordinator: Martha A Crosley Graham
State Coordinator: Tim Stowell
Assistant State Coordinator: Karen De Groote
For information about adopting a Minnesota County, please contact Tim
All materials, images, sounds and data contained herein are not to be copied or downloaded for purposes of duplication, distribution or publishing without the express written permission of the Dakota County Coordinator. All data will stay with the MNGenWeb Project when and if the Coordinator resigns: Future contributions or donations will be returned to the Submitter upon request. Although believed to be correct as presented, any corrections, changes or additions or invalid links should be brought to the attention of the
Webmaster.

Site Updated: 6 May 2022